The HSBC Spain Sevens, the most important event in the Olympic modality of rugby, will be held this January in Malaga, the weekend from 21 to 23, and in Seville, from 28 to 30, and will foreseeably leave more than 30 million euros in this autonomous community according to the estimates of Kiwi House, promoter of the event, based on the results of the European championship that took place in Bilbao in 2018.
In that year, in just one city and with a European rugby competition, the EPCR Finals Champions Cup and Challenge Cup brought together the 40 best clubs in Europe, and reached an economic impact of 48.96 million euros for the Basque Country , of which 35.2 million euros stayed in Bilbao, the venue for the event. Each attendee to this competition spent an average of 172 euros on food, travel, shopping or tourism, reaching the figure of 21 million euros in the case of the non-accommodated public. Together with them, the fans who stayed an average of 2.5 nights, with an average expenditure of 153 euros each, left more than 16 million euros in the community.
These data, which were collected after a rigorous analysis of sales, post-sales, spectator profiles, trips, budgets, investments and other economic analyzes of the Bilbao competition, allow us to predict that the rugby festival that will be held in Malaga and Seville on next January. Despite the health crisis we are witnessing, which will reduce the presence of the public in the stadiums, the HSBC Spain Sevens will proportionally equal these figures, with the arrival of 20,000 fans between both cities and an expenditure of more than 30 million euros.
In addition, 91% of the people who traveled to Bilbao from other countries recommended this tourist destination and 80% of the residents saw it as very positive for their city. Furthermore, of the more than 52,000 fans who attended the finals, 45% did so for the first time, and despite this, more than 89% began to follow rugby competitions from that moment on. An ideal claim for the tourist and sports reach of Seville and Malaga.
Keep in mind that the HSBC Spain Sevens It is a worldwide competition that attracts a large number of fans who follow their national teams, and which will bring together well-known teams such as the Fiji or South Africa teams in Malaga and Seville. In addition, it will have the presence of the Spanish rugby team, both men and women, which will attract the local public in an event that brings together the best rugby 7 in the world and the best entertainment show, a real party in the Ciudad de Málaga stadiums and La Cartuja in Seville.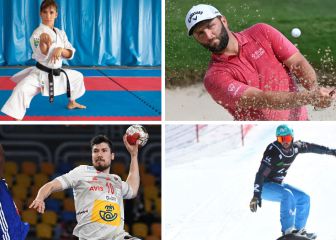 The multisport successes of Spanish sport in 2021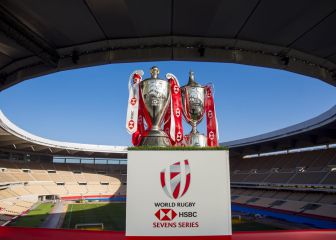 Malaga and Seville, venues for the HSBC World Rugby Series in January
We recommend you in More sport
FÚTBOL SALA Barça sweeps the nominations for the Futsal Planet Awards

WORLD CUP FREESKI Magnin reappears to finish 10th at Mammoth Mountain

THE FINISH PHOTO The Fremantle Dockers silence the West Coast Eagles

ATHLETICS The historic race that has shattered an intact record for more than 20 years

THE PHOTO FINISH A 300,000 square meter ice rink

THE PHOTO FINISH A 300,000 square meter ice rink