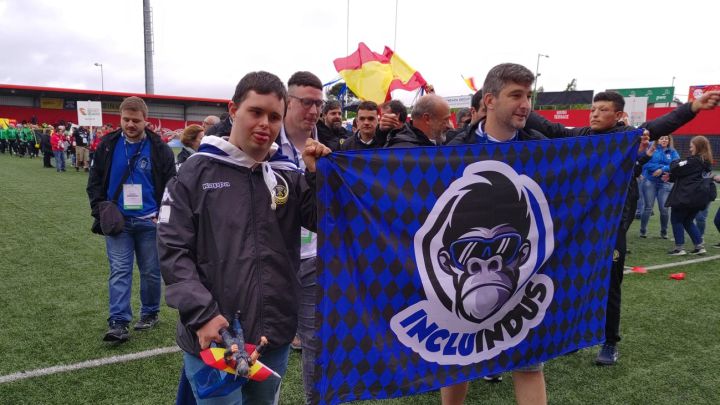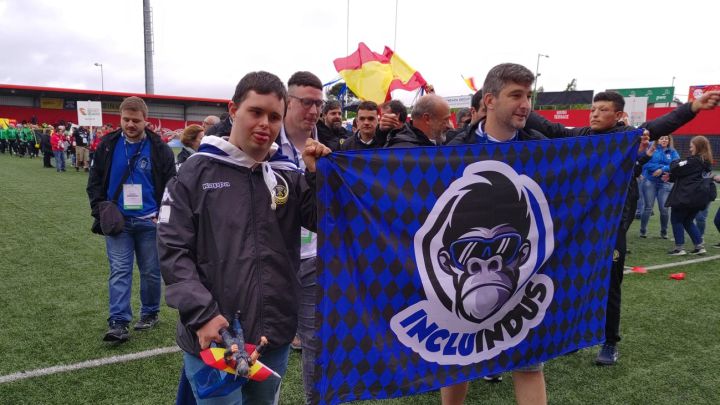 This Sunday took place at Musgrave Park in Cork, Ireland, the opening ceremony of the International Mixed Ability Rugby Tournament, (IMART 2022, International Mixed Ability Rugby Tournament). It is the most important tournament held to date in which more than 1,000 players from 14 countries are participating, with 28 teams made up of people with and without diagnosed physical or cognitive disabilities.
The Spanish teams participating in the championship are Incluindus (Las Rozas, Madrid), URA Clan (Almería), El Salvador Rugby Club (Valladolid) and Gaztedi Rugby Taldea (Vitoria-Gasteiz). In addition, the International Women's Mixed Ability Rugby Tournament is being held for the first time where the Spanish players will have a leading role, with the team of Incluindus and URA Clan, and the one formed by the players of the El Salvador Rugby Club.
Starting today, a total of 82 games will be played until reaching the women's and men's finals on Friday, June 10 at 4:00 p.m. and 6:00 p.m. (local time), respectively. In addition, throughout this First Week of Mixed Abilities, new sports will be exhibited that have also incorporated their "mixed ability" version, with demonstrations of football, boxing and a rowing regatta, in addition to other activities such as concerts or conferences.
A historic event Cork has been the city chosen to host this world championship, one of the most important events in the world mixed-ability sports calendar, whose objective is to break down the barriers to participation in sport, promote social inclusion and generate long-term positive change. During the opening ceremony, the captain of Munster Rugby, the host team of the tournament, Peter O'Mahony, said: "I am proud to support the International Mixed Skills Rugby Tournament coming to Ireland for the first time.
Among the authorities who attended the opening ceremony was the Prime Minister of Ireland, Micheál Martin, who stated: "Mixed-ability rugby is an excellent example of how the sport can offer equal opportunities for all, regardless of age, condition or ability, promoting inclusion, diversity, community participation and competitiveness."
Dreams fulfilled, without barriers Incluindus is one of the pioneering inclusive rugby teams in Spain, belonging to the Las Rozas Industrial Engineering Club, Madrid. It was created in 2013 with a single player "from his dedication and the stubbornness of a couple of friends and rugby lovers, who wanted our club to have a team where all abilities were welcome", explains Juan Ignacio Pita Macpherson, co-founder, trainer and coordinator of the Incluindus project.
"Playing in the 'Mixed Ability' World Cup is already a reward for those of us who make up the great Incluindus family, all its players, their families, support staff and all the people, companies and organizations that have trusted us and without which this dream could not have come true", he adds.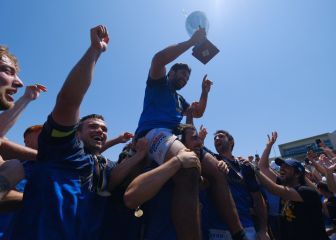 The Santboiana is crowned sixteen years later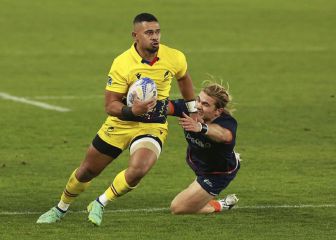 The FER will denounce the illegal alignment of the Romanian Tomane
We recommend you in More sport
ATHLETICS Warholm alarm and exhibition of the local idol El Bakkali

HANDBALL | ASOBAL CUP Barça puts Fabregas in shape in his run of eleven

RED BULL CLIFF DIVING Premieres in Boston with new faces at the top

ATHLETICS Martín Fiz, protagonist in the Bilbao Companies Race

BEACH HANDBALL Almería and Algeciras repeat the Spanish Cup title

RUGBY | DIVISION OF HONOR La Santboiana is crowned sixteen years later