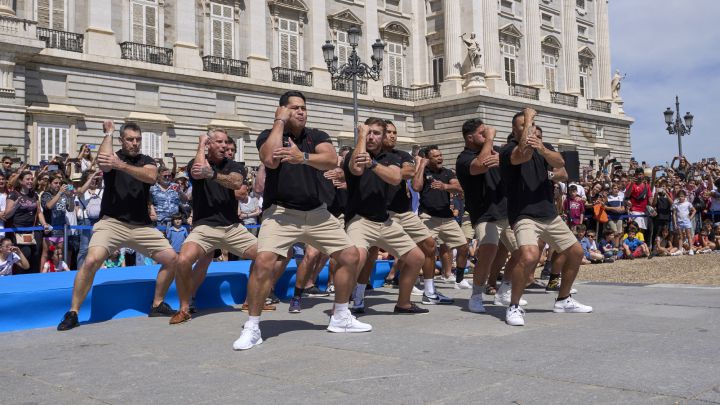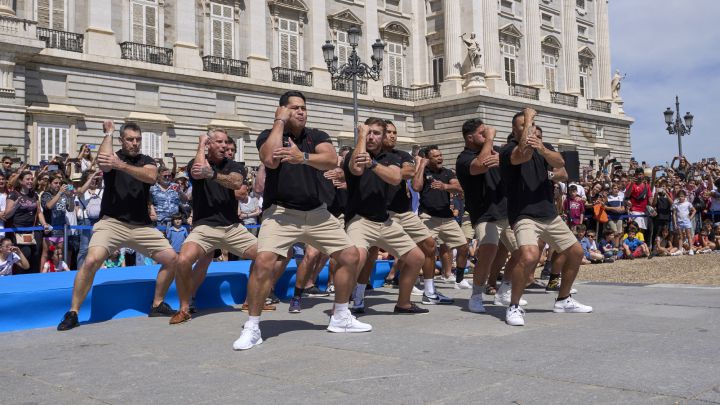 An imposing setting, the Plaza de Oriente, on a festive Monday in Madrid he was chosen to present the Classic All Blacks in societywhich this Saturday (8:45 p.m.) will face the Spanish National Team at the Wanda Metropolitano.
There, surrounded by hundreds of people, in front of the headquarters of the Head of State, were some very important figures in the history of the most powerful rugby team in the world and a brand with a global reach that transcends its sport. How could it be otherwise, the 'haka', the Maori dance that the All Blacks perform before each match, was their letter of introduction. They performed Ka Mate under a blazing sun, a snapshot that fused Spanish and New Zealand cultures.

The event was attended by the Mayor of Madrid, José Luis Martínez-Almeida, and the Deputy Mayor, Begoña Villacís, and the Councilor for Sports, Sofía Miranda, accompanied by other members of the Municipal Corporation. "It is not usual to see the All Blacks in Spain. It is a unique opportunity that will also serve to convey a message of support and affection from all the Madrid fans to their rugby team, which may not play the World Cup due to bureaucratic issues. They are exemplary athletes and they deserve a tribute," said Martínez-Almeida.
In addition to the entire Classic All Blacks team, members of the Spanish National Team, whose call-up for the match has not yet been made official, were also present at the Plaza de Oriente, led by Fernando López.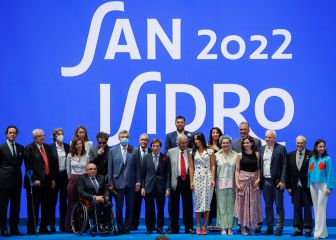 Felipe Reyes and the Lionesses, awarded by San Isidro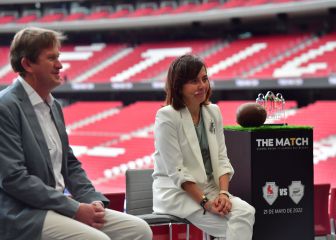 "Hopefully Spanish rugby will change after Spain-Classic All Blacks"
We recommend you in More sport
GOLF | BYRON NELSON Lee comes back to leave Muñoz without the Byron Nelson title

CANDLE | SAILGP Spain finishes seventh in the SailGP Bermuda Grand Prix

THE FINISH PHOTO This is how our Eurovision Chanel began

HANDBALL | ASOBAL LEAGUE Bidasoa regains second place at the expense of Valladolid

TRIATHLON | WORLD SERIES Serrat finishes eleventh in Yokohama and relinquishes the lead

BOXING The American Seignolle, new president of the IBA