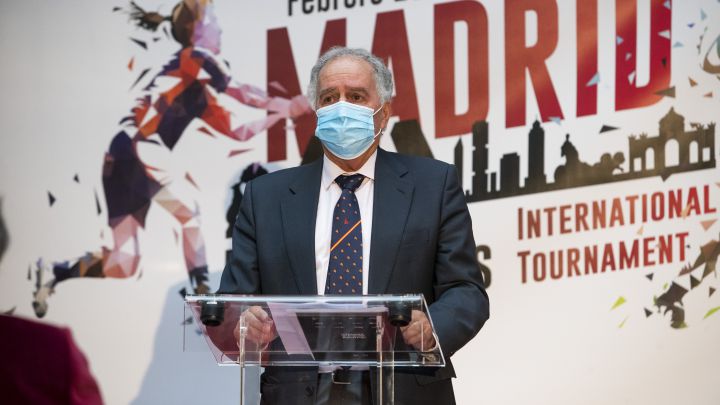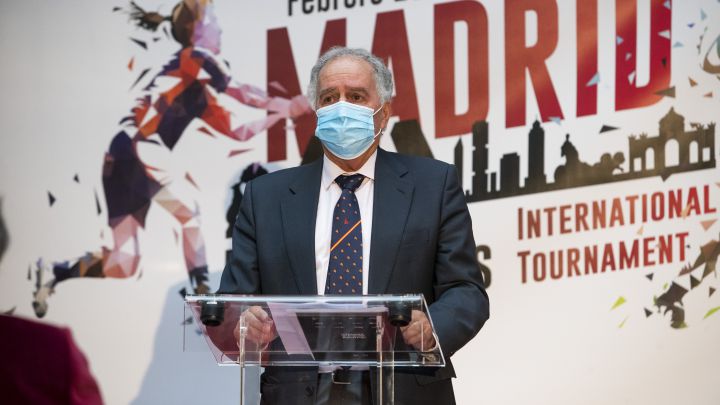 The president of the Spanish Rugby Federation Alfonso Feijoo went through the microphones of El Larguero de la Cadena SER after the harsh news of the exclusion of Spain from the Rugby World Cup due to the improper alignment of Gavin Van der Berg after the appeal presented by Romania and Portugal and accepted by World Rugby.
Resignation: "I am not going to resign. We will give a press conference tomorrow (for today) at the CSD and we will give an explanation"
Responsibilities: "As president I have the responsibility but in the FER we are not guilty. I understand the disappointment of the players and the fans. I cannot name names but we have been deceived. The club and those who have falsified documents will have to account for their responsibilities. And that's a criminal offence"
The falsified documents: "I cannot say by whom we have been deceived because there are important connotations but there is a club and several people who have falsified official documents. He could not be out of Spain for more than 60 days. When in doubt, we consulted World Rugby and Rugby Europe and they gave us the authorization. What happens is that with those same documents with which they deceived us, we transferred them to them and they didn't realize it either. It is a disproportionate sanction and we lose in the offices what we have won on the pitch"
The World Rugby regulations: "I have trusted people in the Eligibility Commission, they have to be highly educated people, who know rugby very well and who can apply the complicated rules of World Rugby, which benefit Commonwealth countries, just as it happens to us. us with the Schengen area. They are very complicated rules. In the previous World Cup we also had problems. It is true that after all our complaints and France saying that these players were not 'captured' they did not take it into account. contemplates that there may be exceptional cases because this gentleman, even if he had presented falsified or manipulated documents, had justification for staying since his father suffers from cancer, underwent surgery and, as an only child, he stayed to accompany him".
Alcobendas explanations: "The case has few explanations. Now we have to settle it. If it is true that the alleged culprits have signed a document in which they assume responsibility, but World Rugby has said that the Federation should have checked those documents and it is true that we have checked them by active and passive, but who is going to think that someone manipulates an official document. You learn from mistakes and we will put more restrictions around checking the requirements to play for Spanish teams. And you learn by paying a very expensive price, as it is run out of the Rugby World Cup.
Resignations in the Federation: "Nobody has resigned. Although it sounds like politics, we have a clear conscience. We have complied with all the requirements. Just as World Rugby and Rugby Europe authorized that these players were eligible, they did not detect that falsified documentation either. They kick us out of the World Cup because in the Federation we are the last responsible to present it"
Resource Expectations: "Knowing the British and World Rugby is difficult. We will burn all the cartridges, convincing will not convince us but we will abide by what they decide and then we will express our convictions. The option of leaving the presidency of the Federation is on the table, but with conditions and now we have to purge responsibilities. I hope we are lucky because I can no longer say justice. "
The ridiculousness of Spanish rugby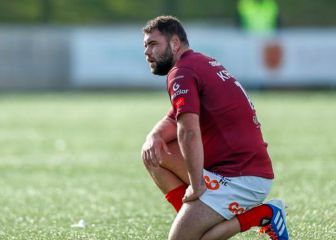 Spain out of the Rugby World Cup due to improper alignment
We recommend you in More sport
GOLF | CATALUNYA CHAMPIONSHIP Arnaus stalks the leading triumvirate in Girona

ATHLETICS Wings for Life World Run arrives in Madrid for the first time

ATHLETICS A record Ibero-American in Alicante

HANDBALL Poland, Montenegro and Germany, on the path of the Warriors

UFC Rafa García will renew with the UFC

SWIMMING The Swim Crossing of Club Deportivo Bilbao will be in Gorliz