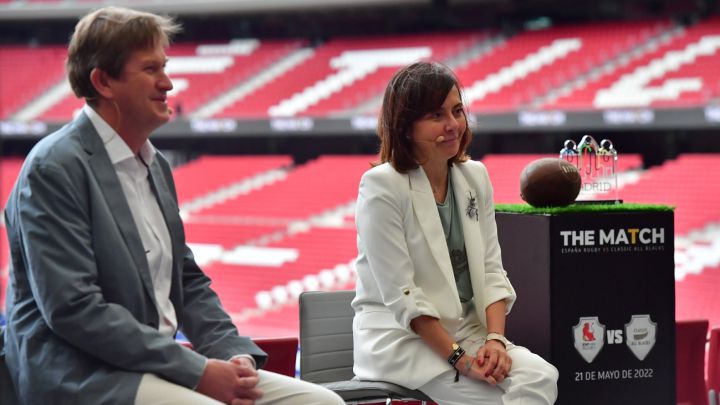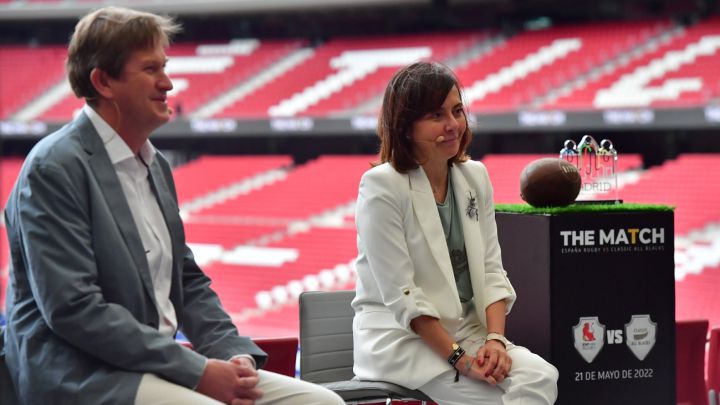 KiwiHouse has been shown in recent years to be a driver of change in Spanish rugby. This promoter intends to embed the sport of the oval, a historical anomaly in a country that has been world champion in football, basketball or handball, among the powers of the national sports menu based on major events and training. The next one, two years late due to the pandemic, is the friendly that will measure the men's team against the Classic All Blacks, a team of former New Zealand internationals, at the Wanda Metropolitano on the 21st. Mirella Ruiz, co-founder of the house and the visible head in the organization of the meeting, tells AS how it was conceived, what it can mean and what the expulsion from the World Cup recently decreed by World Rugby has meant.

How did the idea of ​​organizing a match between Spain and the Classic All Blacks come about?
It emerged in 2019, during the All Blacks Clinic (another KiwiHouse initiative). We were no longer going to the World Cup that year and the November window was very short for the National Team. The national team had been told by the Federation that they were going to have a match with the Maori All Blacks. At a dinner, Mar Álvarez (the physical preparation coordinator of the FER) said that they were going to play against them and a New Zealand Rugby lawyer present told her no, that the waiting list was for many years and Spain was not in the map. Mar stayed as if to say "I shit on the milk". Speaking later with a contact we had in New Zealand, she told us "hey, Maori All Blacks no, but there is this other option that if a good group comes together it can be competitive for Spain". We got in touch with Chris Hayden, the owner of the Classic All Blacks. A very innovative man in his years, who registered all the domains of the All Blacks brand on the internet and, when the Federation needed them, he gave them up, keeping the Classic one, which he will have until he dies.
And to take him to the Wanda? It must not have been easy.
We had in mind a stadium of 25,000 or 30,000. Due to casual circumstances, a common person who was crazy about the All Blacks, Atlético de Madrid found out about the project and offered us the option. It is true that Madrid assures you many tickets because there are many people, but it was a bit dizzying. We said 'look, if we do it in an exciting way after not going to the World Cup…'. We put it in a hole that the club had, which was in May 2020. Atlético wants to turn Wanda into a multifunctional stadium and rugby fits them very well in that. We have been very well treated, they have been very attentive and with an attitude that I take off my hat. Normally at concerts the boxes give way and this time they will be represented in the institutional box. In the future I think it could be a good stadium to see more rugby.
If the expulsion of Spain from the World Cup is consummated on appeal, how does it affect them? How big is the impact on your business?
It affects us a lot. We have lost three sponsors that we had confirmed. There you already have a significant economic impact. Then there are the tickets, which have been frozen. The day after the news they were still sold, but now few people are arriving, the stragglers. Those of rugby have stopped buying tickets until we have said again with the Lions they want to play and use the match as a loudspeaker. At KiwiHouse we believe that rugby deserves another place in Spain and we will continue working. We have plans for 2024 and 2026. I want to continue fighting so that rugby continues to come to Spain. But in the end the feeling that conveys this is that in Spain we are liars. That's the most damage it does. We have been congratulated by World Rugby shortly before the resolution for the World Sevens Series in Malaga and Seville, which is something we have done on our own, without the Federation. On the one hand, we give World Rugby a vision of professionalism and, on the other, it is like Lazarillo de Tormes. We can not do that. We have to give a professional image to the world, that rugby is in Spain to stay. That is why we are not going to stop doing things.
Has there been any threat by any of the parties to cancel this match or the friendly against Italy?
The Thursday that the news of the expulsion came out, we were at a meeting in a very beautiful city in Spain to organize the Spain-Italy match. I can't say which one, but a great weekend plan and they were going to throw themselves into the game, with a stadium for 30,000 people. There is space in Spain for things like that. I think it will come out ahead.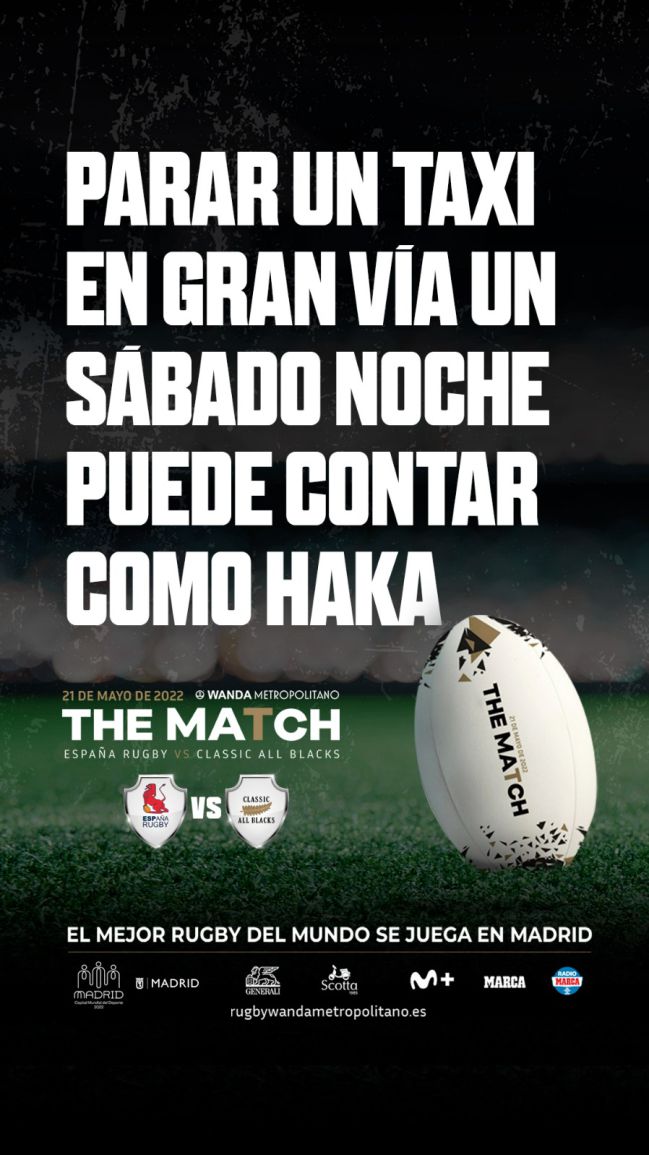 Is there a possibility that the series of seven of Malaga and Seville have continuity in time?
At the moment it has been a matter of a year because the calendar will not be renewed until 2023. But they are interested that when there are changes, which are intended to be introduced, Spain will be there. There are venues that it is not clear that they will continue. Hong Kong and China may be in danger and there we would have something to say. The good thing that we Spaniards have is that in three months we put together a piece of the event. In two different cities, with many suppliers… We are all exhausted. If they give us another chance, I hope it will be with more margin.
This Monday they have launched a new promotional campaign with references to typical situations in Madrid.
We are going to bring the best rugby team in the world to Spain and we want to convey that they do not know which city they are coming to. That it is a city prepared to host the biggest sporting events. We have tried to make a simile with situations that any Madrilenian has experienced. We wanted to capture the people of Madrid. As has happened with the European badminton, if people see that Carolina is in the city they will see her. People know what the All Blacks and the haka are, but they don't have it in their day to day life. You have to make a lot of noise for people to find out. Rugby gets where it gets and those who follow it are already with us. We want the rest of the tickets to be for people from the city or who come to visit it.
How many people are waiting at the Wanda? Have ticket sales suffered or have there been returns after being expelled from the World Cup?
The first day we sold 12,000 tickets. In December 2020 we sold 30,000. Crazy. Until the pandemic we were at 37,000. With the refunds that we have had to make due to the postponements, we have lost 11,000. When we relaunched it in November there were 24,000 and today, 35,200.
What would you like to be able to say about this game in the future?
That changed the course of Spanish rugby. How ambitious, right? Hopefully it will serve for there to be a change from this. That rugby be professionalized at all levels: Federation, private initiative… This country is about football, but rugby, well planned, can have a very important mass. The third time we all love and it goes a lot with our way of being. We do not finish believing that we can be there. It scares us and that has to be changed.
What other projects do you have in mind for the future?
We are working with New Zealand Rugby to continue bringing clinics, to see how we can fit it in. We also want to bring two international events. The data is currently confidential. One of them is quite advanced, by 2024, and we will know more about the other in September.
Is it grateful to be a promoter of rugby events in Spain? Or have you ever thought what I'm getting into this for?
He's not thankful at all. There is a bit of a vision that we come to make money. If you saw my face now… On the other hand, since we work with the Federation, they see us as allies and the Federation sees us as external providers. We are in the middle of nowhere. The people who have come to the events know how we work, what we offer. And I think that with the Wanda game a lot of people will get to know us. From now on we will have more respect. And then Spanish rugby sometimes has critical attitudes against those who come from abroad to do great things. Who could have thought two years ago that Dan Carter would come to Spain as a party ambassador?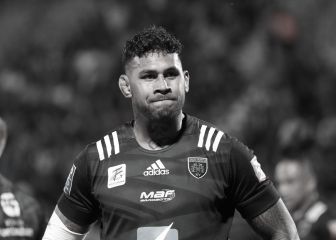 A rugby player dies after jumping from a bridge into the river while celebrating a victory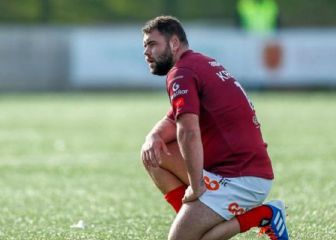 The Lions will pressure Van den Berg to confess
We recommend you in More sport
SPORTS POLICY The Sports Sector Conference approves an item of 35 million

PADEL | WPT BRUSSELS OPEN Lights and shadows of the first tournament in history in Belgium

BADMINTON Spain loses to China: 5-0

ATHLETICS Twenty-four countries face to face in the Ibero-American

ATHLETICS The Wings for Life charity race raises 4.7 million euros

ATHLETICS More than 2,000 athletes flood the streets of Vitoria in the Martín Fiz Marathon