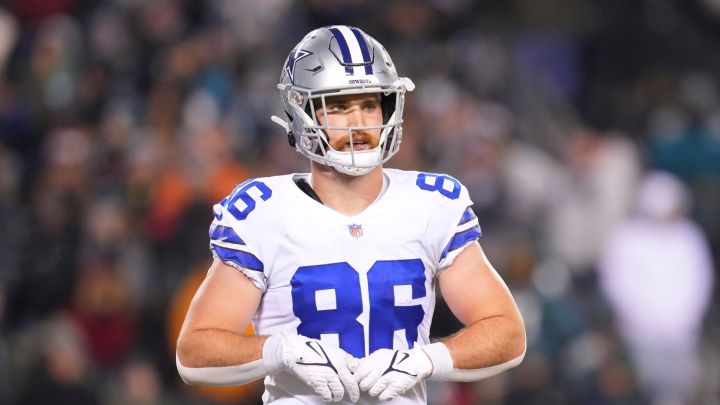 Coming off his first playoff appearance since 2018, The Cowboys are already working on the roster that they will present in 2022 with the intention of repeating the NFC East crown.
According to information from Ian Rapoport, of NFL Network, Dallas has applied the franchise tag to Dalton Schultz. The club later confirmed that the tight end will play in 2022 under this designation.
The salary cap for tagged tights is $10.9 million, salary Schultz will receive in the campaign. In four seasons as a professional, the Stanford alum has earned $4.9 million.
For the Cowboys, the tag was an easy decision for two reasons. In addition to the fact that it is a salary four million cheaper than that of George Kittle (the highest paid TE in the league), Dallas claim to have a tight end for the start of the season as Blake Jarwin had an intervention hip surgery that will leave you inactive for a long period of time.
YOU MAY BE INTERESTED: Jerry Jones spoke about agreement with cheerleaders
to modify contracts
The tag on Schultz wasn't the only move the Cowboys made on the day. Dallas restructured Dak Prescott and Zack Martin's contracts to free up $22 million dollars in the salary cap.
In accordance with NFL.com, Cowboys deferred $20 million from Prescott deal and released 15 million dollars for the cap. In Martin's case, they made a similar move and opened seven million.